Welcome to the STEPS Career Academy!
Something inside of you wants to change and evolve into the next best version of yourself. You are seeking a better job, new challenges, healthier relationships, more money. The STEPS Career Academy was designed to help you achieve what you most desire for yourself professionally.
The STEPS Career Academy provides the answers to your biggest career questions:
How can I make money, doing the work I love?
How do I find true job security?
What is my next job or career?
Who do I want to work for and who will want to hire me?
How do I get promoted?
What is the best resume for my career choice?
What are my transferable skills?
How do I overcome the "isms" and biases of employers?
In October, We Think Pink!
Exclusive October Discounts in Honor of Breast Cancer Awareness Month

Gain FREE access to The STEPS Career Academy Programs and special rates for Private Career Coaching Services through October 31st.
Get Your PINK Career Code!
Email

[email protected]

to receive your PINK career code!

Explore Our Courses &
Private Career Counseling!
The STEPS Job Discovery Program


Now the direction and support you need to find your next job is here!
The Job Discovery Program is an online 10-part video series designed to provide you with answers, direction, and support so that your job search is faster and more effective.
Videos are available 24/7 on your smartphone or personal computer and you can meet us online each week for live Q&A sessions with Sherry Platt, Founder of The STEPS Career Academy. 

Join Us!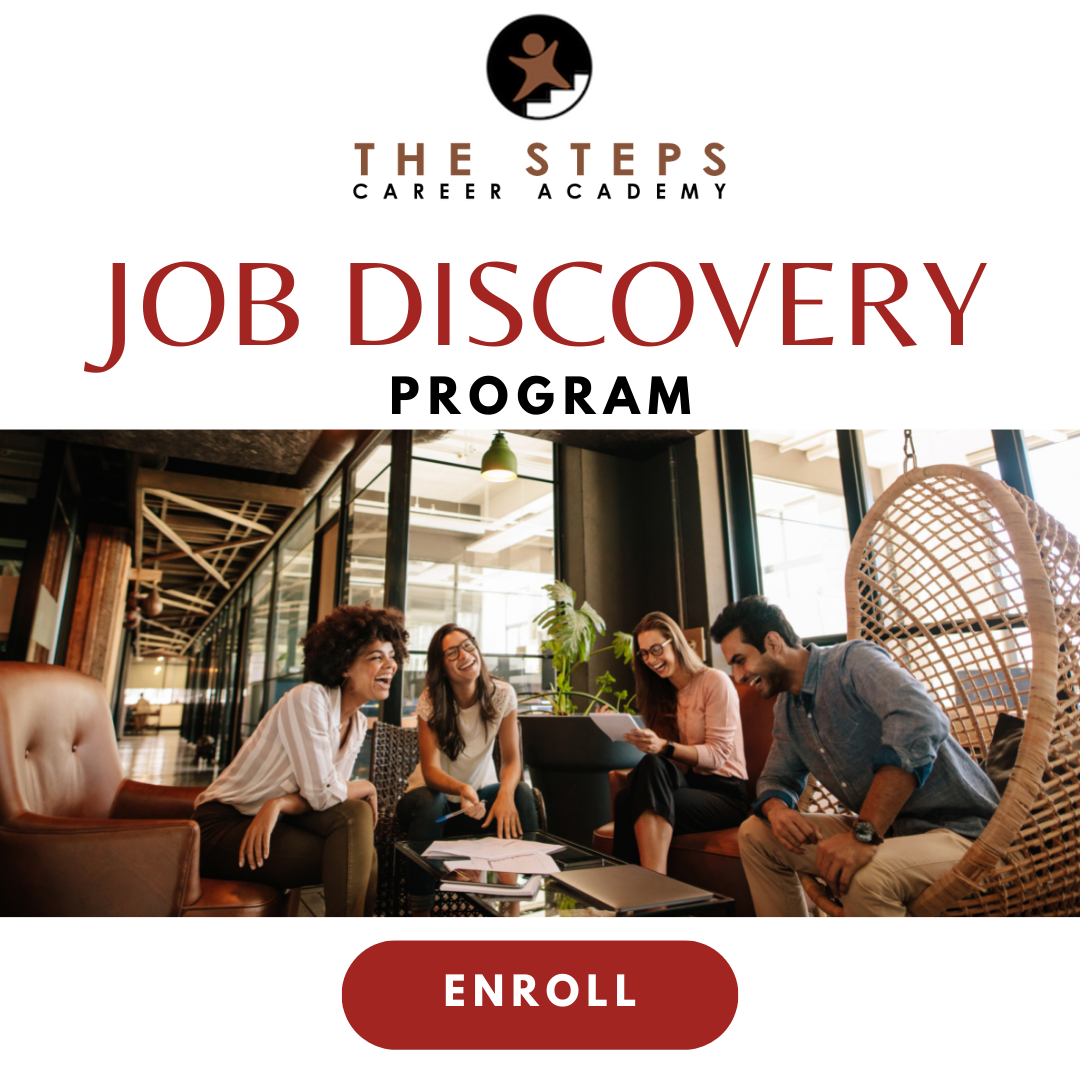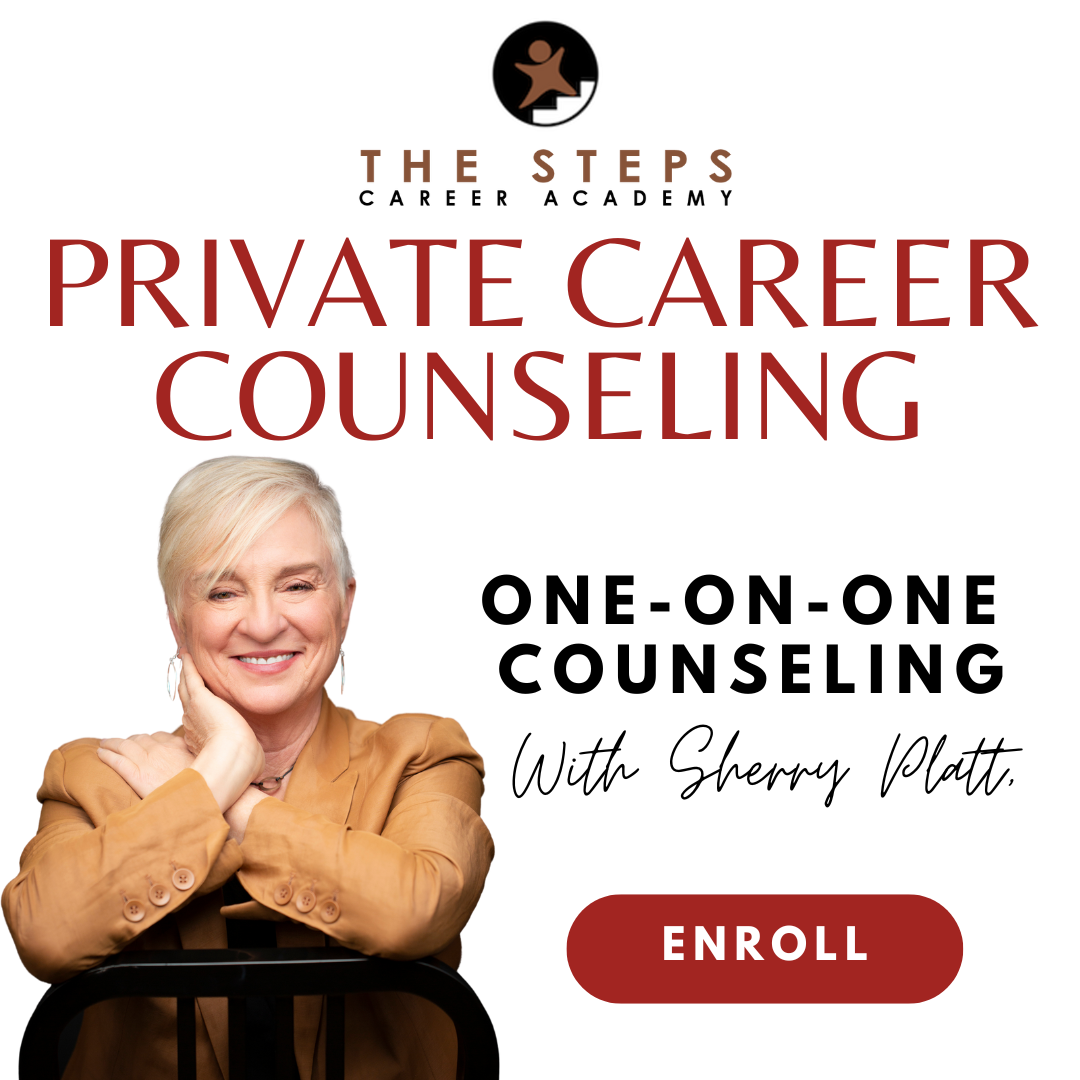 Private Career Counseling
With Sherry Platt, M.A.
I am a Bestselling author, social entrepreneur and expert in the field of Talent Acquisition and Career Management. And The World of Work is My Playground!
My expertise is in guiding individuals to discover the work they've always wanted to do, and helping employers find the employees they need to grow their businesses.


The Résumé Love Workshop

What many people get WRONG about the résumé writing process is that….
❤️ The résumé is about where you're going, not where you've been!
❤️ The résumé is about the future, not the past!
❤️ Its primary use is to your project or direct energy towards what you actually WANT!
It's very important that YOU customize and personalize your resume so that it's a direct representation of who you are…Everything changes when you do! Join us for this FREE workshop!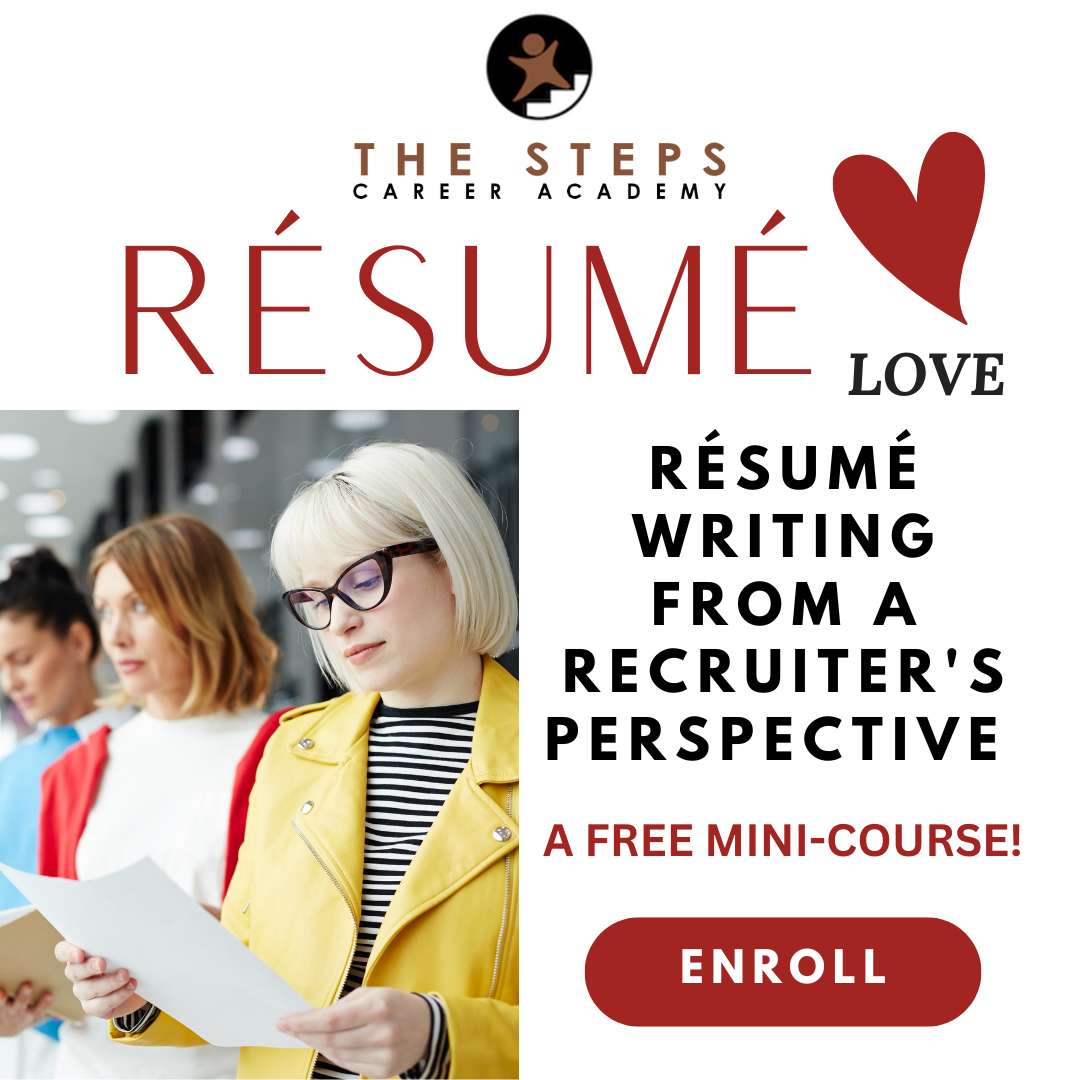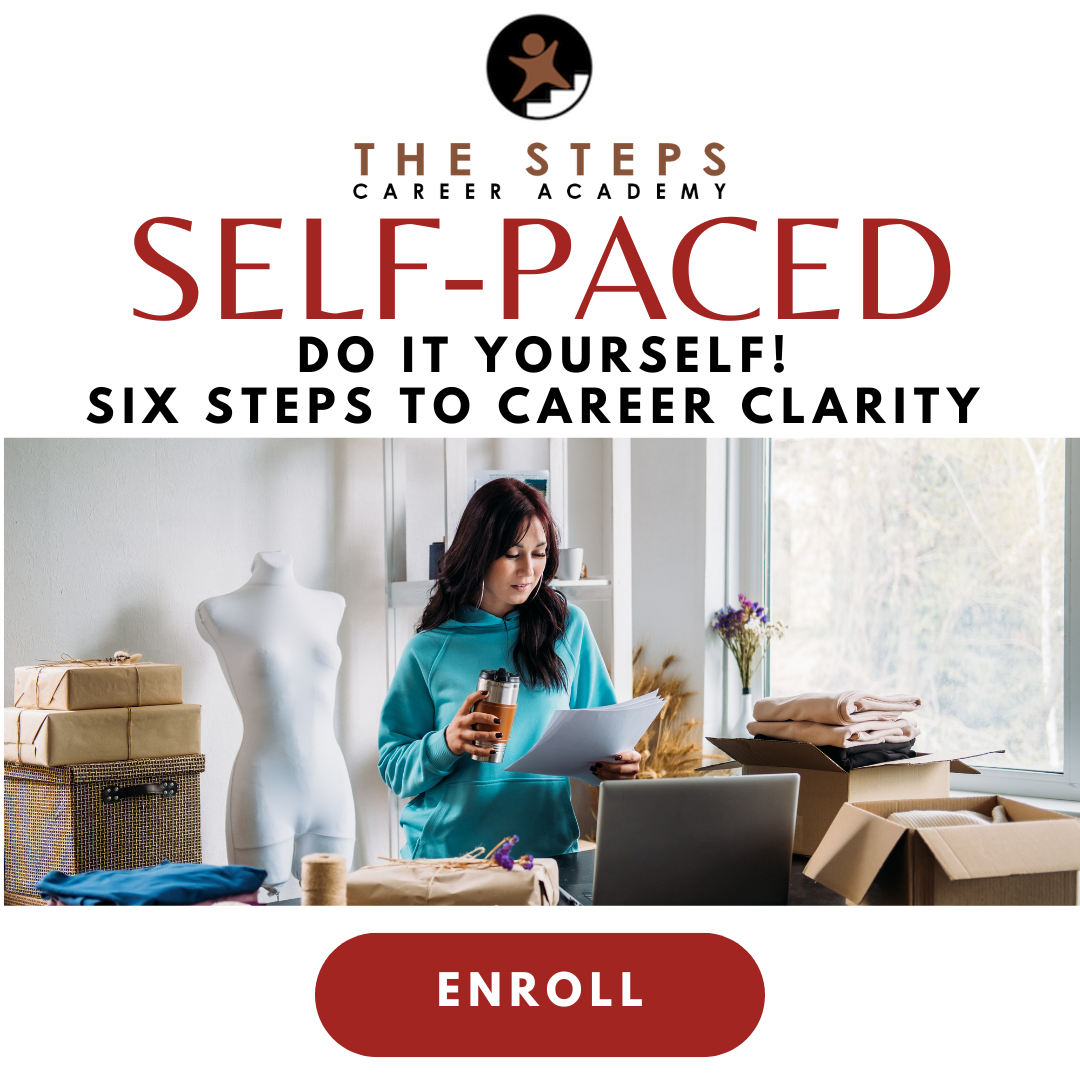 Self-Paced (DIY) Program
Six STEPS to Career Clarity

It's Time to End Suffering at Work!
By clarifying the professional experience you want to have, the skills you want to use, the employer you want to work with and the "why" of what you do, you can transform work into a meaningful way of life.
The STEPS Career System is a career management process that teaches you how to skillfully and intentionally choose work aligned with who you are on the inside and the actions you take in the world. And you'll be able to do it on your own time and at your own pace!


Check your inbox to confirm your subscription