Personalized Career Counseling with Sherry Platt, MA
As a recruiter for a variety of industries, I know what employers are looking for in their candidates! Together we'll strategize on how to shatter the glass ceilings both internally and externally, that prevent our career success. Meet Sherry and learn more about what to expect below!
With personalized career counseling you'll get…

Focus: 100% attention focused on you, your progress, goals, and special needs if any.

Flexibility: Ideal for Individuals with challenging schedules like full-time moms and executives. 

Confidentiality: Personalized coaching ensures complete confidentiality. There's no group sharing.

Accessibility: Direct email and texting communication with Sherry

I'm a counselor (not a coach), with a MA in counseling specializing in Life Transitions!

I have worked with clients from many multi-cultural perspectives and I'm familiar with the "isms" that challenge all of us in the workforce. Together we'll strategize on how to shatter the glass ceilings both internally and externally, that prevent our career success.
Book Your Private Counseling Sessions below!
What to Expect...

Your Coaching Package Includes 8 Weekly Sessions:
After choosing your payment plan below, I will call you to book your first session.
At the end of your initial session, we will schedule your 7 remaining appointments. We'll meet weekly for one hour on Zoom.
This is Your Bus to Drive!
I am your guide, but you are the driver of this career discovery process. When you commit 100% to sincerely answering the questions, doing the exercises and showing up consistently, you will have the answer to that burning question...
"What is my next best career move?"
It is important to keep in mind that we are not working on what job you are going to be doing for the rest of your life. You are an ever-evolving human being and your goals and desires will change over time as you change. That's why the STEPS Career Management system is designed to change with you as you grow over your lifetime

.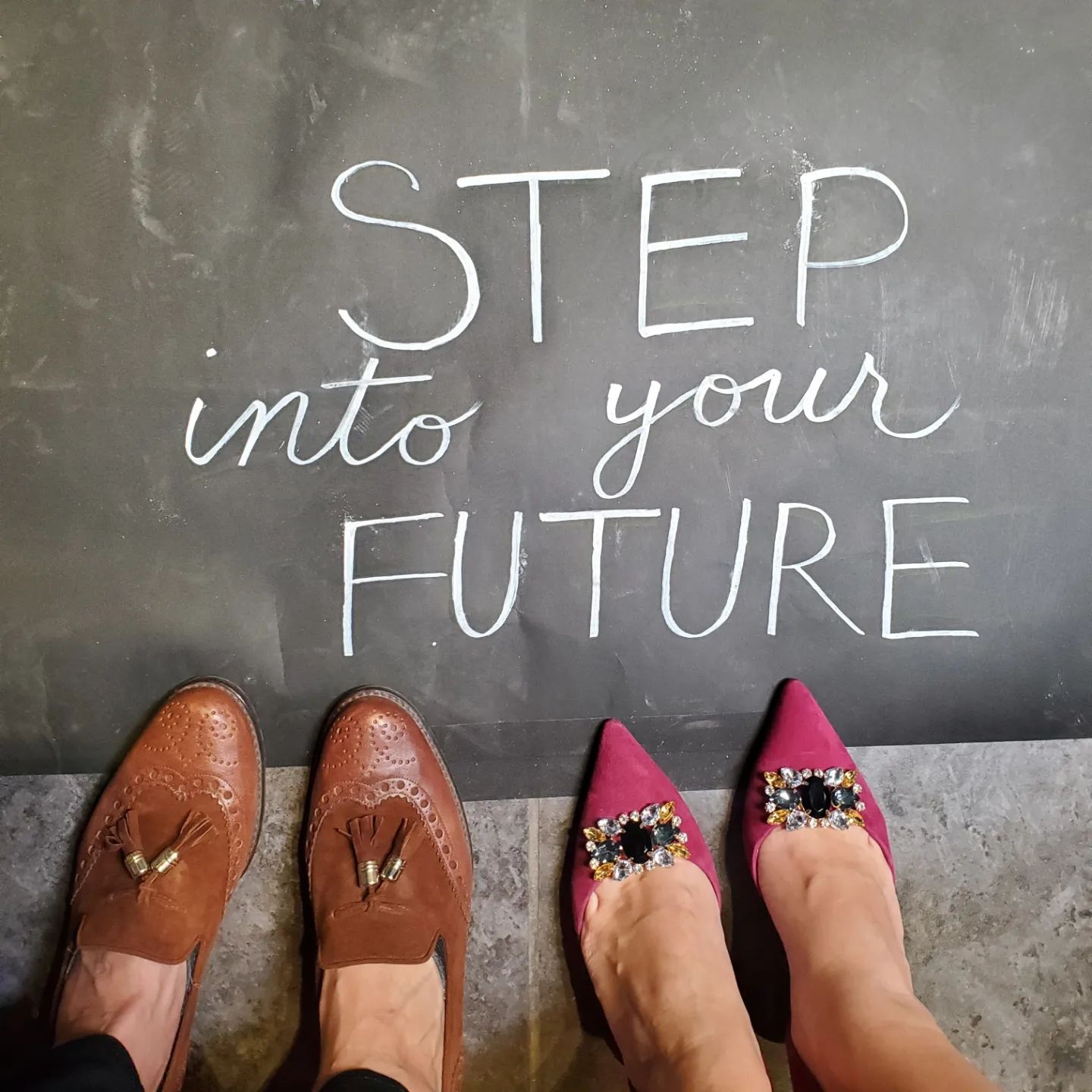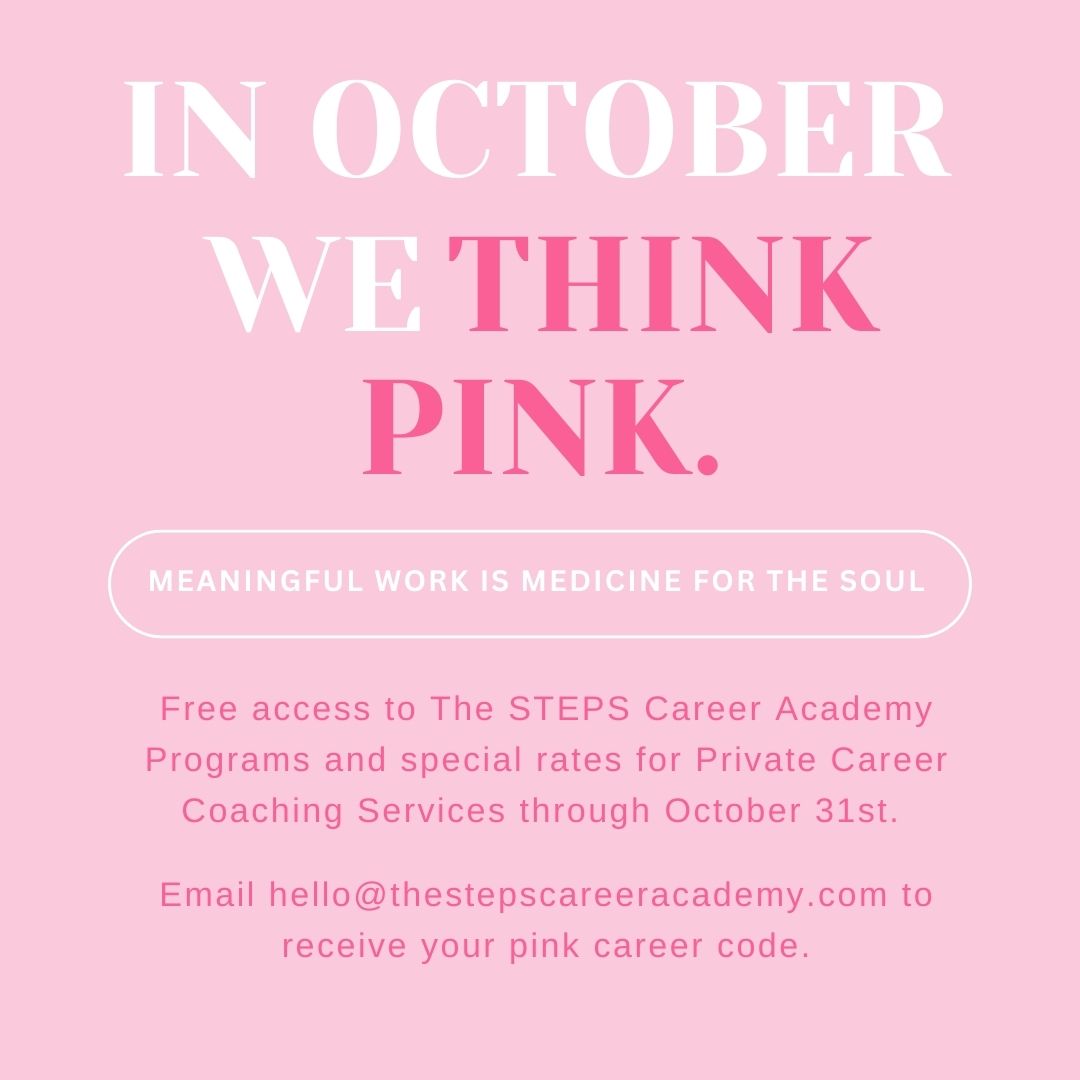 In October, We Think PINK!
Gain FREE access to The STEPS Career Academy Programs and special rates for Private Career Coaching Services through October 31st.
Get Your PINK Career Code!
Email
[email protected]
to receive your PINK career code!
Frequently Asked Questions
Can I get a refund if I'm unhappy with my purchase?
I understand that life happens and there are many reasons you may not be able to make one of your appointments, however, my cancellation policy is this: Clients can cancel or reschedule an appointment anytime, as long as they provide 24 hours notice. There will be no refunds. 
As stated in Teachable's Terms of Use, Coaching 
IS NOT
 covered by Teachable's 30-day student refund policy
Should you need to cancel, or if you have any questions prior to getting started, please email me at
[email protected]

.
How do I schedule my appointment?
Upon purchasing coaching, Sherry Platt will reach out to you via phone call or email to schedule your first session within 48 hours.

Can I purchase coaching more than once?
Absolutely! If you find yourself in need of coaching more than once, simply purchase the coaching package again.

Are our sessions kept confidential?
As a counselor, I am prohibited from disclosing confidential communications to any third party, or individual unless mandated or permitted by law or given direct permission by you to do so. Exceptions to confidentiality include:
Threat of suicide
Threat to another person
Threat to the security of the United States.
What if I have questions during the job search process?

After working together, should a last minute job search issue arise (i.e. interview prep, salary negotiation, etc.), you can reach out to me for a free 15 minute phone/Zoom session. If we go over 15 minutes, you will be expected to pay for a full session.
Do you have additional questions? Click the button below to contact us today!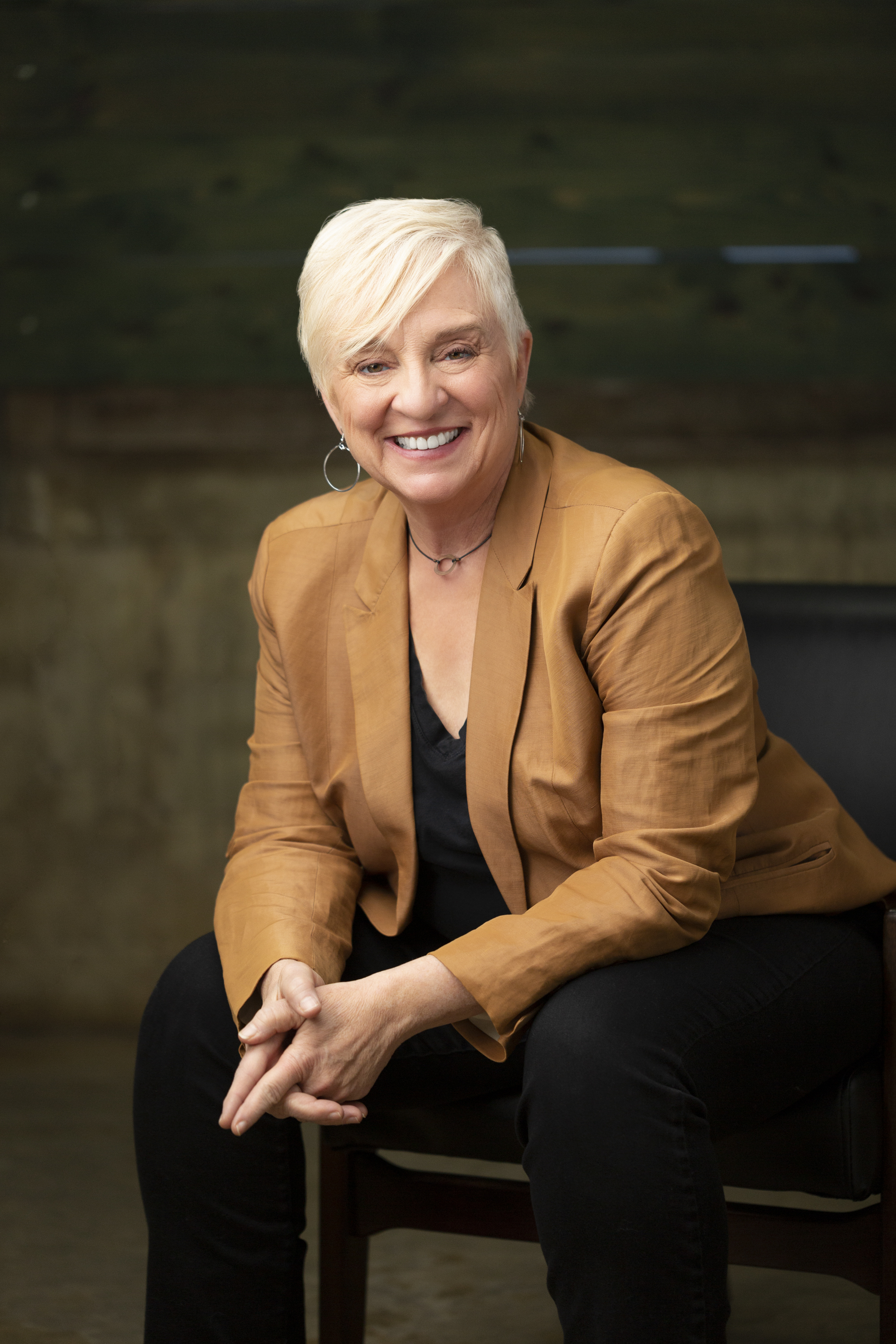 Meet Sherry Platt!
I am a Bestselling author, social entrepreneur and expert in the field of Talent Acquisition and Career Management. And The World of Work is My Playground!
My expertise is in guiding individuals to discover the work they've always wanted to do, and helping employers find the employees they need to grow their businesses.
I was raised by entrepreneurs in one of the most culturally diverse entrepreneurial communities in the country, Miami, Florida. So I understand the passion it takes to start a business and the challenges faced by those who dare to turn their dreams into reality.
I also spent 25 years as a contract recruiter for a variety of industries. So I know what employers are looking for in their candidates, therefore, I know how to prepare you for interviews, salary negotiations, and job searches.