Welcome to the STEPS Career System!
The STEPS Career System is a career management process that teaches you how to skillfully and intentionally choose work aligned with who you are on the inside and the actions you take in the world.


In just six STEPS you'll have the answer to what's next for you on your professional journey!
And you'll be able to do it on your own time and at your own pace!

It's Time to End Suffering at Work!

By clarifying the professional experience you want to have, the skills you want to use, the employer you want to work with and the "why" of what you do, you can transform work into a meaningful way of life.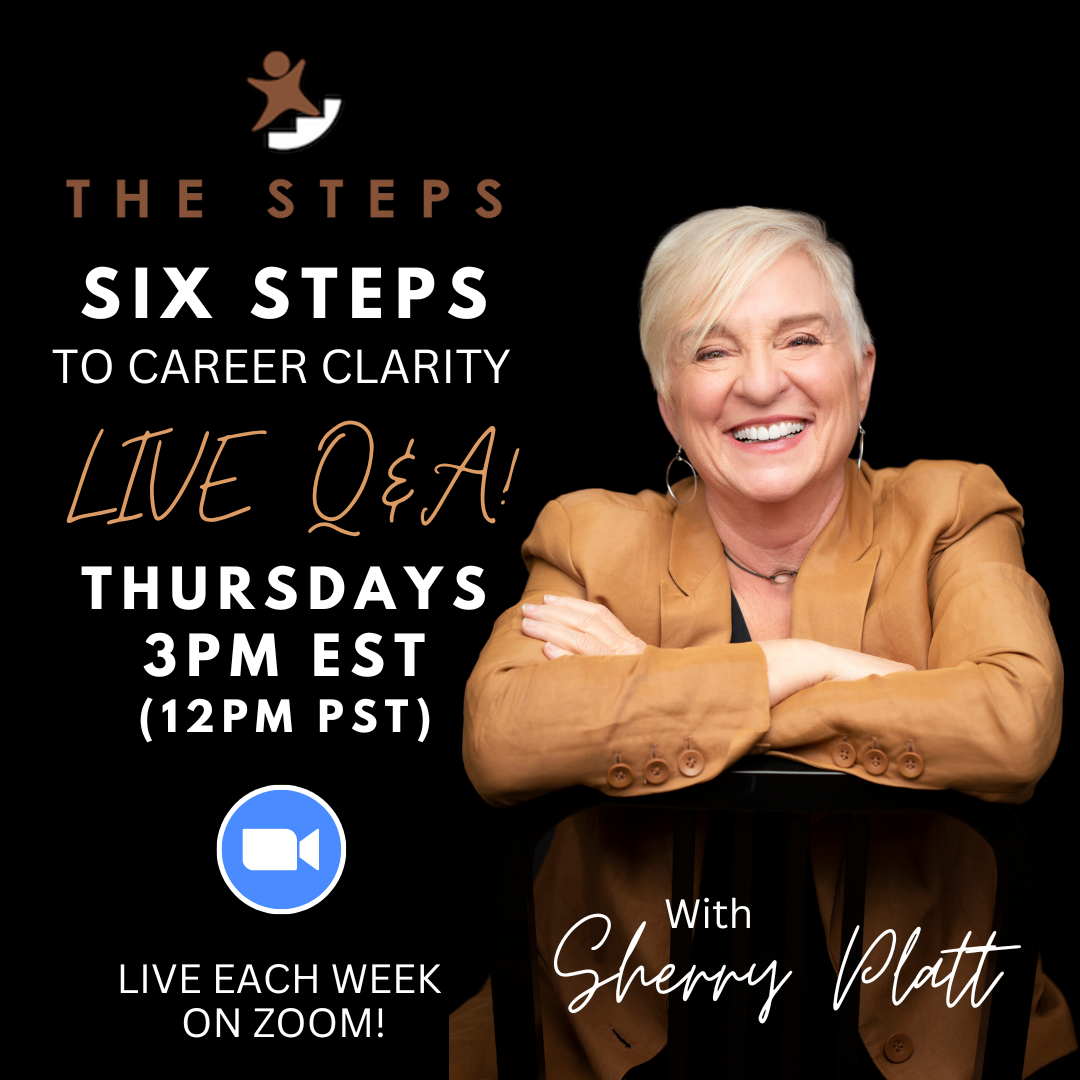 Plus Additional Career Guidance with the Live Weekly Q&A!

Should you desire to more deeply understand the steps and how to implement what you've been learning into your current job search, you can join me and other participants of Six STEPS to Career Clarity each week for a private weekly Q&A!
Six STEPS to Career Clarity!

Personalized Career Counseling with Sherry Platt, MA

Sherry Platt is a Career Counselor and Recruiter with over 20 years of experience advising everyone from professional executives, and trades professionals, to recent college grads, mid-life and wisdom years career changers as well as back2work moms and dads, on how to clarify the work they want AND discover jobs or entrepreneurial paths that are deeply satisfying.

With Personalized Career Counseling, we'll strategize together over the course of 8 weekly sessions on how to shatter the glass ceilings both internally and externally, that prevent career success!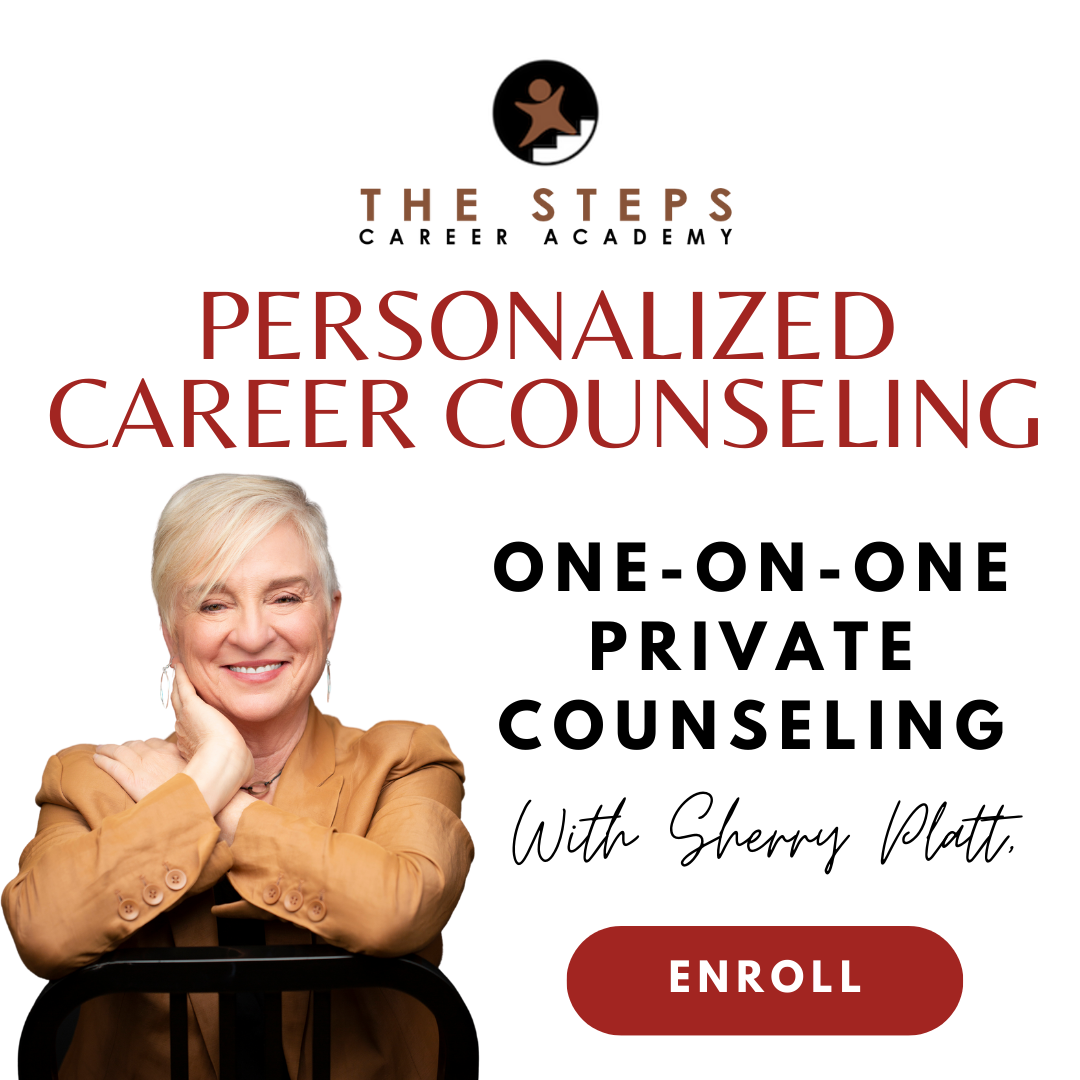 What Our Graduates Have to Say!

"At the age of 34 I found myself a bit confused and not focused on how I want my career to look like. Working with Sherry was one of the best decisions I made, a true investment. 

Her STEPS plan worked like a charm, and I was impressed of how revealing and life changing that process was for me, not only career-wise but also for my personal life. 

Sherry helped me grow, understand what I want, focus and gave me the tools I need to find the right fit.
The process is an asset I will take with me for the rest of my life and implement it whenever I will need to make important decisions. Thank you Sherry, for your priceless sacred work!"

~Aviv E.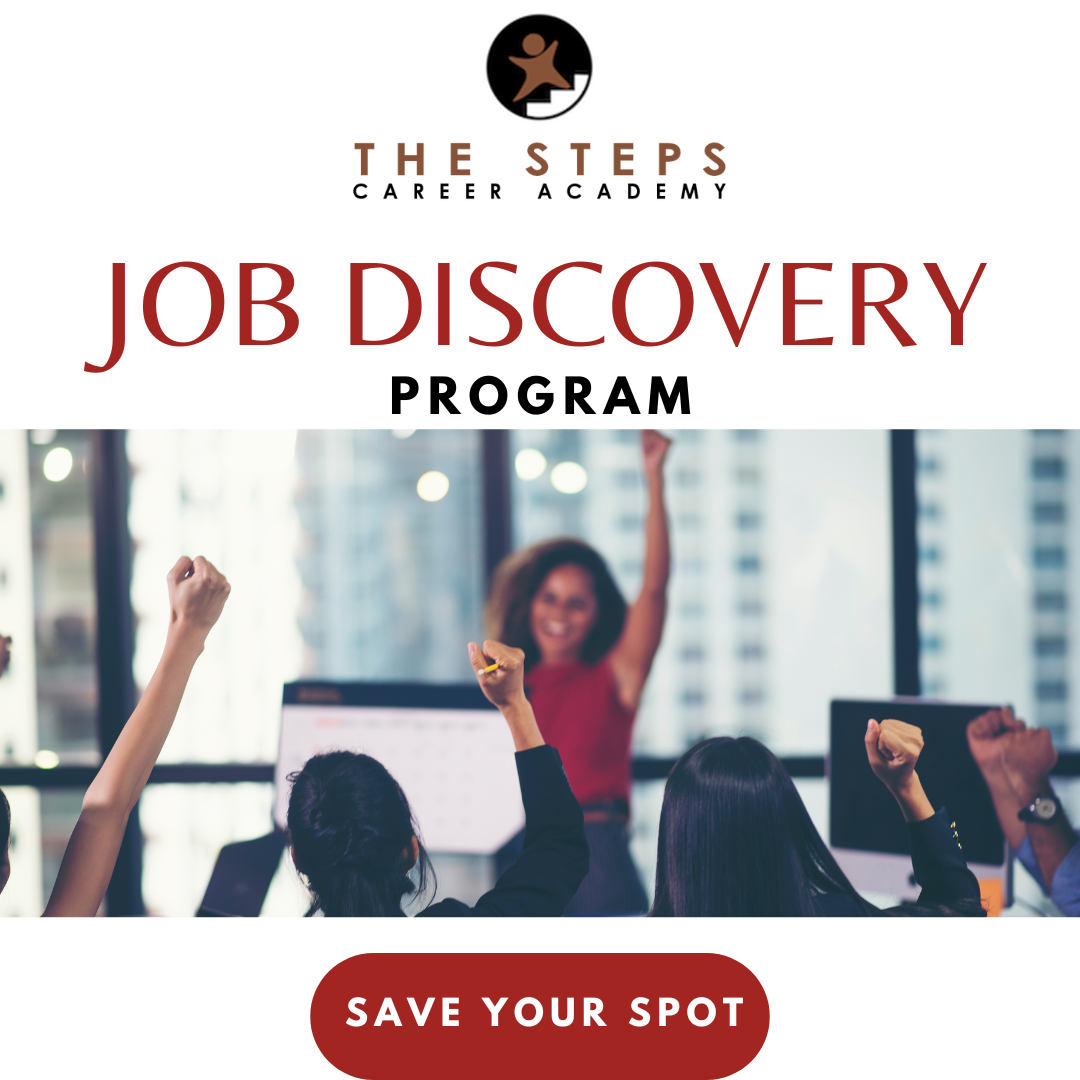 COMING SOON!
The STEPS Job Discovery
Membership Program Includes
Expert Guidance on Job Discovery Strategy & Mindset
Access to Job Discovery Tools, Videos & Classes
Networking, Interview Prep, & Salary Negotiation
Weekly Coaching Q&A's with actionable steps
Exclusive Members-Only Content & Discounts 
PLUS Access to our Private, Supportive Facebook Community!
Check your inbox to confirm your subscription